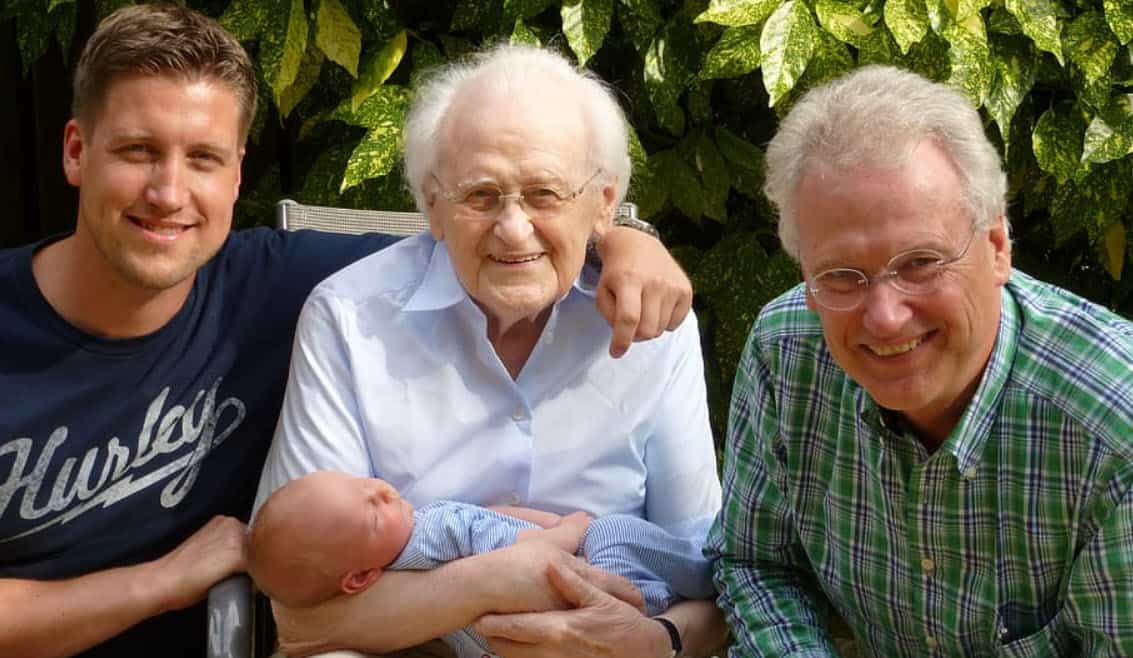 What home elevator for seniors makes sense for you and your family? That question "where to install a home elevator" are the top 2 questions our certified aging-in-place specialists (CAPS) receive when homeowners or their families first speak with us. Often, they are weighing whether to whether to move or age-in-place. While we cannot make that decision, we certainly can help you acquire some of the information you need to make a confident choice.
During our visit to the home you want to install an elevator in, our elevator experts discuss, in detail, how to best provide mobility, independence, and increased personal safety from falling. We help you and your family members assess what future mobility needs you may face so that you maximize your investment. We evaluate your home's structure and the most-often used areas of the home to determine the best options for elevator installation locations for your convenience, to maintain the structure of your home, and to enhance your home's value when adding an elevator.
Seniors' Home Elevator Needs
Convenient Access
Accessing the in-home elevator in convenient locations without obstructions to entering and exiting the cab is essential. Optimally, the landings are close to the most frequently accessed areas of the home such as the living room and bedroom, but your home's architecture may prevent the most convenient locations, but our elevator consultants can help you make the best compromises for your use and enhancing your home's value.
Shaftless home elevators like our vacuum elevators offer the most flexibility in installation locations because no shaft or machine room is needed. These stand-alone panoramic elevators are space-saving and a preferred solution for retrofitting homes. But our traditional elevators will also work in almost every home.
Improved Safety
Installing a home elevator can reduce the number of risks that seniors take in their home as they live their lives. It gets them off the stairs which can prevent dangerous falls. And it is a far superior option to other mobility devices for multi-story homes.
Maintaining your elevator improves safety and convenience. When the elevator operates as it should, mobility-challenged homeowners stay safe from taking risks of trying to use the stairs.
Our elevator installations are our licensed and bonded elevator installers follow all local building codes and file for permits and undergo inspections required to ensure proper installation. Also, all our elevator brands and models have stellar safety ratings.
Some of us find that as we age, learning new things, while not impossible, can prove challenging. You do not want to have to rely on mobility from a solution that is difficult to remember how to operate safely. Stair lifts, wheelchair lifts, and other mobility devices require unfamiliar safety steps like ensuring you are buckled into the stair lift or remembering the order of closing the gate then pushing the button in order to get a wheelchair lift to move. These challenges can cause frustration or worse, injury. These solutions have their place in some people's homes, but operating any of our home elevators is intuitive to anyone who has ridden a commercial elevator.
All home elevator brands and types we sell and install come with options that people easily recognize such as call buttons at landings, button control panels in the car, alarm button, emergency phone, and automatic doors. Having an easy-to-understand elevator is not only safer for the elderly homeowners but also for visitors to the home.
Adaptability Over Time
When our CAPS advisors visit your home, they discuss not only your needs today, but also what your needs might be in the future. During a time when elderly or ill homeowners are beginning to need the help of elevators and other mobility aids it may be daunting to think about the fact that mobility rarely improve and almost always declines further. Though difficult to think about, it is vital to consider when making an investment to improve the mobility in your home.
The future is impossible to predict, but our elevator specialists can help you consider risks to make an informed decision that maximizes how well your mobility solution will satisfy additional mobility needs in the future. For example, if today you just need to avoid the stairs as you have become a bit wobbly, you might be inclined to install a personal elevator for your use. But, if your condition deteriorates, will you require a family member or other assistant to ride the elevator with you? Is it likely that one day you will need a home elevator cab that fits a wheelchair?
You make the decision, but we can arm you with the knowledge you need about elevator options, costs, and typical scenarios when aging in place so that you and your family can feel confident about the decision to install an elevator in your home.
Improved Peace of Mind
Both seniors and those that love and care for them have greater peace of mind when a home supports them being independent and safe. With mobility solutions such as elevators, aging parents feel less of a burden and adult kids feel relief from worry and the additional time out of their schedule to take care of things, things that you want to take care of yourself.
Staying in one's home and community have many positive mental and emotional benefits for both the senior homeowner and their families.
Purchasing a home elevator is an investment decision that deserves your careful collection of information. We encourage you to consider the costs of alternatives to elevators as it can puts perspective on the decision. :
moving is stressful and expensive financially, physically, and emotionally
installing lower-cost mobility solutions like a stair lift can detract from the value of a home, not be as convenient and easy-to-use, and be a safety concern for the users and visitors to the home
medical and home healthcare bills for injuries if safe mobility options are not provided
independent or assisted living care facility costs add up quickly.
Selecting a Home Elevator for Seniors
We understand that the cost of a home elevator is a serious decision. That is why our aging-in-place specialists visit your home and ensure we understand your needs and how you home can best work for you in the future. It is a pivotal decision so we spend the time to help you make the most informed decision.
Whether you are investigating a retrofit project for your home to age in place or building your long-awaited retirement home with an elevator for future needs, we can boost your confidence about making the right decision. Our team is here to answer all your questions to help you invest in the best mobility solution for you, now and in the future.
We look forward to an invitation to your home to provide you with a free, no-obligation quote as well as answer all your questions about home elevators for you or the seniors in your life.We will ensure that you understand the options that fit in your home and serve the mobility needs today and in the future. Call (713) 360 7353.
Free, No-Obligation In-Home Estimates
Contact Us