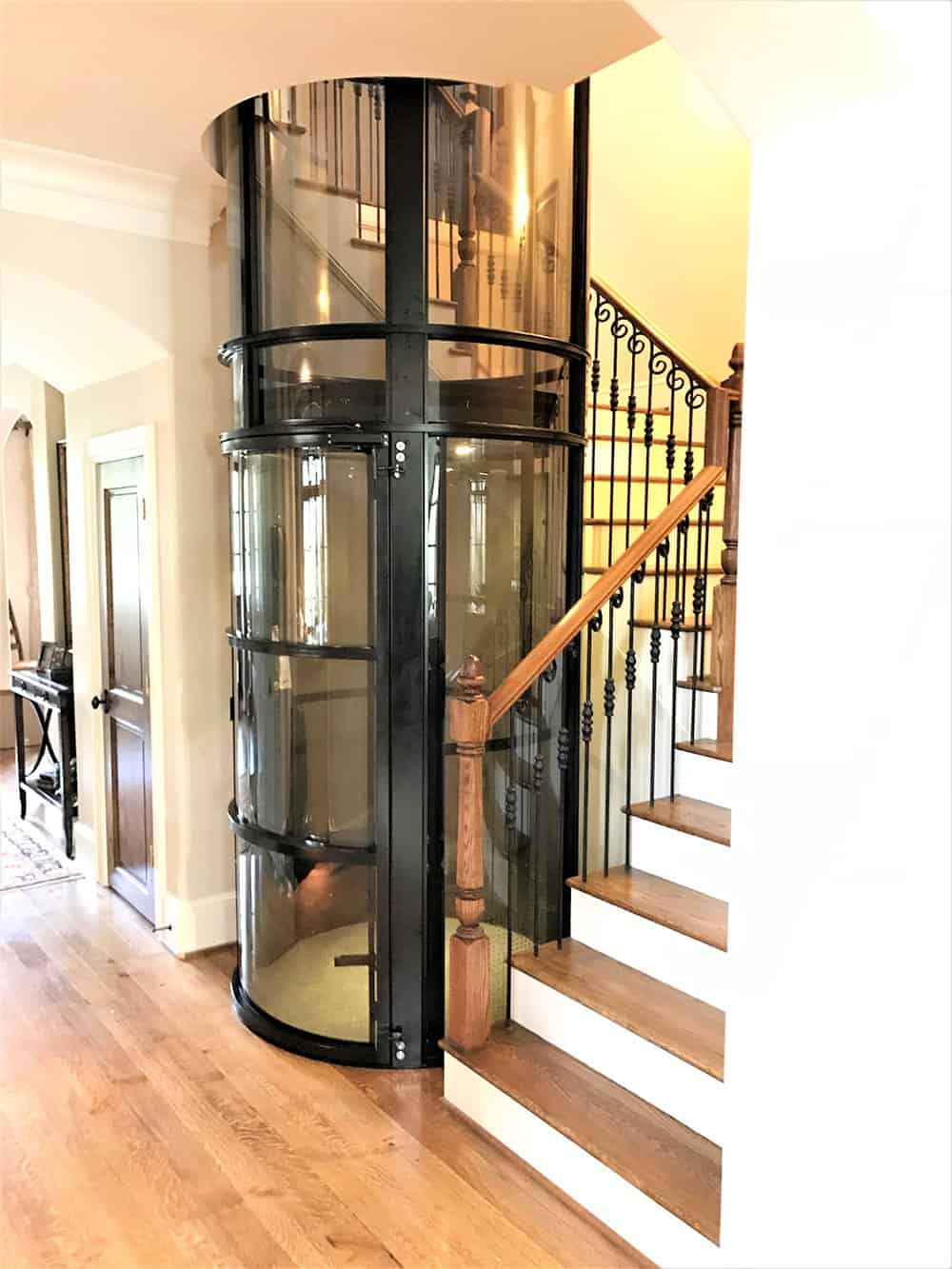 For many years, residential home elevators have been a luxury reserved for the wealthy.  With the advent of new types of elevators such as vacuum or pneumatic elevators, they are more affordable.  Families with children and those that have temporary or permanent disabilities find it a sensible solution to add an elevator to their home.
Installed properly, elevators can add an aesthetic to the design of your home as well as provide safe transportation to and from the upper floors of your home.
There are three main types of residential home elevators:
Hydraulic elevators take up a lot of room and are better suited to be installed during the construction of the home rather than as a retrofit, but recently built homes may have designs that accommodate them. If you have a lot of space and especially if you have large closets on the floors that align, a retrofit is possible and affordable.
Traction elevators take up less room than hydraulic elevators, but require a counterweight to move the cab along a track which can be challenging to design the appropriate space for.
Pneumatic vacuum elevators (PVE) use air pressure to move the lift. They require no shaft or pit construction, are compact, and removable making them very flexible for a retrofit in existing homes, especially older homes with less space. The use of vacuum elevators is gaining due to their lower cost, modern design, and installation flexibility.
Elevators offer a safe way to travel between floors. Historically, elevators have been a necessity for the elderly and those with disabilities who wish to remain in their home. But with lower-cost vacuum elevators, more and more families are considering elevators as a safer method than stairs for small children and when carrying stuff between floors. Plus, many more homes today are built with 3 floors so elevators are increasingly important.
As such, having an elevator in your home, properly installed and maintained, will add value to those with young children, elderly, or anyone with a disability but also as a safety feature.
If you are in the market for a residential home elevator, contact the professionals at Home Elevator of Houston.  One of our representatives will discuss with you the best options that fit your budget and lifestyle.  You can be assured that we will properly design and install a home elevator that will add value to your home while at the same time providing safe, convenient method of going between floors. We are certified aging-in-place specialists with our own team of licensed and bonded installers.