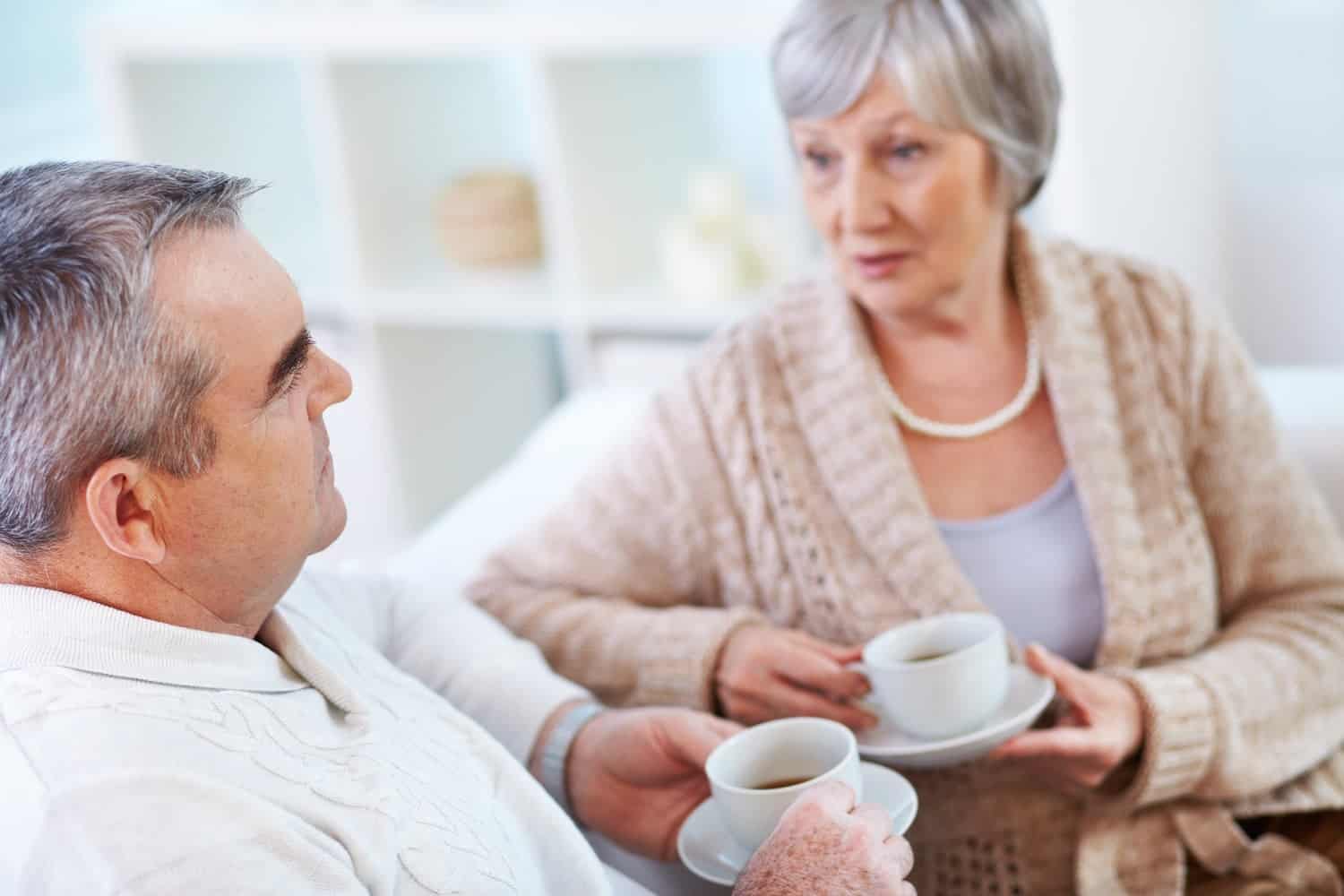 There are a lot of Baby Boomers…those born after WWII up until about 1964. And almost 10,000 of them turn 65 every day. By 2030, only a few years away, all Boomers will be older than 65. That means a lot of mobility changes will be happening in many lives. And the real estate and home elevator industries are seeing the results. Each year demand rises for homes with elevators or installation of a residential elevator.
The fact that lots of people are making the decision to stay in their home and thus needing to install a home elevator, does not make it any easier to make your own decision. Should you move or retrofit your home with an elevator? The answers are as unique as the individuals asking the question. Here we go through the things you should learn about and determine what is right for you. Yes, money matters, but so do your emotional health.
Monetary Costs of Moving and of Aging in Place with an Elevator
Determining the cost to move compared with aging in place will take a lot of discussion and some research. A bit of searching in the real estate listings online and perhaps a visit with a real estate agent and, most likely, a general contractor can give you the answers to the questions below:
The Home You Might Move To
What is the cost of a home you would want to purchase in the area of interest? Include options such as homes with elevators or one-story homes.
Will additional renovation for either updating or preparing for aging in your new home? Remember to consider any elevation changes both inside and out. A sunken living room or a porch with steps may require modifications that will need to be factored into your costs to prepare the new home for you.
What would be your moving expenses?
Are there additional expenses such as storage of items that will not fit in your new home?
The Costs to Sell Your Home
What would be the sales price of your existing home?
What would the realtor commission be for the sale?
What will be the total closing costs for selling your home and purchasing a new home?
What repairs and remodeling including the exterior and landscaping would be required to prepare for a sale?
These questions require some research, but will give you valuable information you need to see the effect on your bank account. If you have owned your home for a long time, it probably needs some sprucing up and buyers will be concerned about big ticket systems like roofing, plumbing, and electrical. Plus, the longer you have owned your home, the more it has appreciated in value, but also the more expensive homes have become in general. So you may find you have to outlay more money to buy the new home than you expect, even if it is smaller and in a less expensive neighborhood.
Here is an excellent article on moving or aging in place that may highlight other factors to consider.
So many variables…that is why it is important to take the time to explore what the real costs of moving to a new home rather than aging-in-place.
The Financial Costs of Aging in Place
What will retrofitting a home elevator cost for your home with the design you prefer? Tips:
What other renovations such as a wheelchair-accessible kitchen or widened bath doorways will be required to age in place?
What senior safety modifications like grab bars will be required to stay in your home?
Emotional Effects Moving or Renovating to Age in Place
Being armed with understanding the financial impacts is valuable, but it is just as important, if not more important, is understanding the emotional benefits and challenges to moving.
Talking through these questions will help you more clearly understand what you stand to gain or lose.
If you are not alone and have a spouse or other person who will move with you, it is vital to talk through these points to ensure you are all on the same page.
Will you have to move away from friends and family? Or perhaps this is an opportunity to move closer.
Will you move to an unfamiliar area with higher levels of traffic or crime that may require you give up activities driving or shopping alone? Or will you move to a slower paced area where it is safe for you to increase activities?
Are there benefits to others if you have a home elevator like elderly parents, aging siblings, or family members with disabilities?
Will moving offer more accessible activities for enjoyment?
Will moving offer more accessible healthcare or take you away from the doctors and facilities you currently use?
Is Moving or Aging in Place Right for You?
Only you can decide and hopefully this list of things to think about will help you confidently make your decision as well as talk through the options with your family and friends. Let us know how we can help you with this process!
We look forward to an invitation to your home to provide you with a free, no-obligation quote as well as answer all your questions about how a home elevator may help you age in place. Our certified aging-in-place specialists help you ensure your home elevator investment will serve your mobility needs today and in the future. Call (713) 360 7353.
Free, No-Obligation In-Home Estimates
Contact Us